Living with COVID means managing risk and uncertainty and
considering what our boundaries are.
Anthony Talbot, Nick
Alaimo
and Carmel
Parlapiano
from The Alfred CF Service
look at some strategies for approaching living with COVID risk. 
These stressful times come on top of the cumulative hardship, loss and fear of the last 19 months. Be gentle with yourself as you consider what you want next and break down the process into steps. It is okay to be apprehensive or anxious. Take things slowly. Our brains and bodies have been in a heightened state for a long time, dealing with one of the most challenging eras in our history. Most importantly of all, we encourage you to consider an individualised pathway based on your own situation and needs.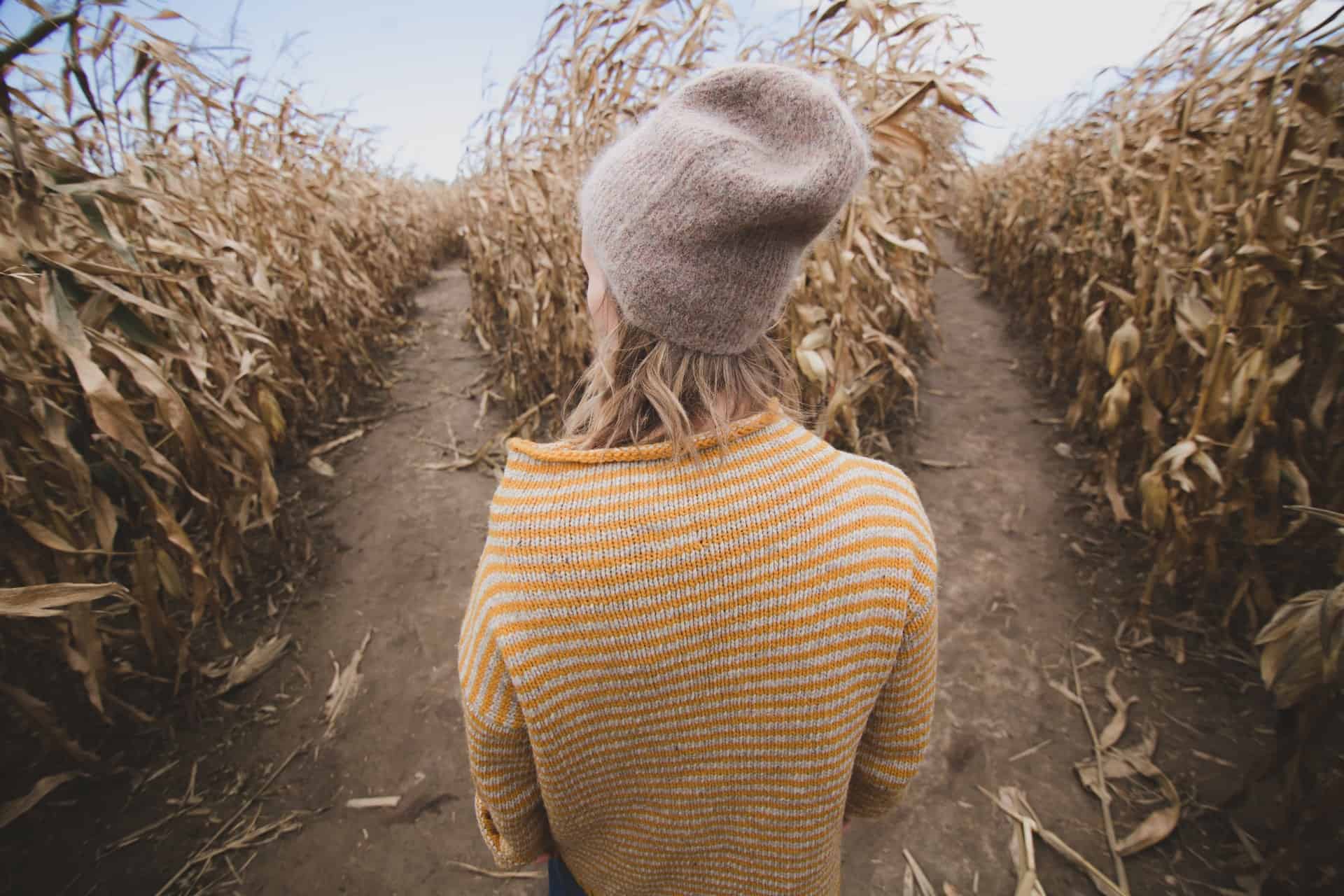 Handling uncertainty 
Re-entry into society can feel threatening. We have learned to distrust our environment and seen some poor behaviours from others. Following the rules of lockdown can feel easier. Ahead lies the tasks of making more independent decisions about risk. Our brain tends to experience uncertainty as a type of stress and prefers the predictable and familiar. Remind yourself that there are some things that you cannot control. For an interesting comparison, here is an ABC News article on bears coming out of hibernation.  www.abc. net.au/news/2021-10-09/covid-lockdownreadjusting-life-lessons-hibernatingbears/100485816 
What do you really value? 
Many options in life are mixed. Risks are balanced against opportunities to go about activities of daily life again. Our brain usually tends to emotionally weigh losses more heavily, and this bias can distort our decisions. Deliberately remind yourself of what you hope to gain as you step back into the world (e.g., companionship, pleasure, purpose, meaningful occupations, group activities, time in nature). It will help your brain balance out the risks. 
Making decisions with CF and COVID-19 in mind
The Cystic Fibrosis Foundation has developed a decision tool (www.cff.org/communityposts/2021-06/risk-assessment-ever-changingworld) for people with CF to "navigate a new normal" and assess risk of an activity. The tool is a simple grid based on two risk factors for COVID-19: the length and type of contact with others. It asks you to reflect on what is happening in the environment (e.g., are others vaccinated?) and whether the risk is worth the benefit. As you use this tool, remember that there is no single, right approach for everyone. 
"My friends have asked me if I would feel comfortable coming to lunch at the pub on the weekend. I don't think I am quite ready just yet to do something like that. I'd like to wait a few more weeks and see what happens with case numbers and vaccination rates as they continue to improve. I told my friends that I'm not comfortable with coming to the pub but instead I suggested we go for a walk in the morning instead. They were totally cool about it and didn't want to pressure me. I am really looking forward to socialising again after lockdown but I feel as though it will have to be outdoors in the park or on a walk—just until I feel a bit more comfortable socialising indoors.

A quote from a person living with CF
How you interpret something is a choice
You do have control over how you interpret things. Cultivate realistic interpretations about risk and coping. If you find yourself remaining scared to walk outside along an uncrowded street in your neighbourhood, then this is likely an overestimation of risk. Remind yourself of how you cope and how you handled past situations okay.  
What are your boundaries? 
Start with some basic decisions about scenarios that are acceptable to you (e.g., outdoors coffee with friends) and those that are not (e.g., an afternoon indoors at the pub). The CFF decision tool can help you decide. Stick to your boundaries and review from time-to-time. Just do your best with what you know.  
Talking with others
We will be adapting to new social norms, re-learning how to talk to people again, and having to say "no" to others. Practice assertive communication. We all have the right to strike our own balance of safety and risk-taking. For example, if a relative insists that you visit their house party, you might say: "No thank you. I would love to spend time with you, but for now I am taking things slowly and not attending indoor events." A low-impact tone of voice (calm and firm) can reinforce your message and help you voice your needs truthfully and politely.  
Use the basic formula of assertiveness:  
Describe what happened

 

Say how you feel about it

 

Say why you feel that way

 

Say what you would like to happen (make a request)

 
For example: "You have chosen not to get vaccinated. Although I would like to attend your BBQ, I feel uneasy being around others who are not protected against COVID. My doctor has advised that I be careful for myself and others. How about we catch up by phone after the BBQ."  
Some conversations might be trickier
Here is an article from The Sydney Morning Herald about talking to others about their vaccination status.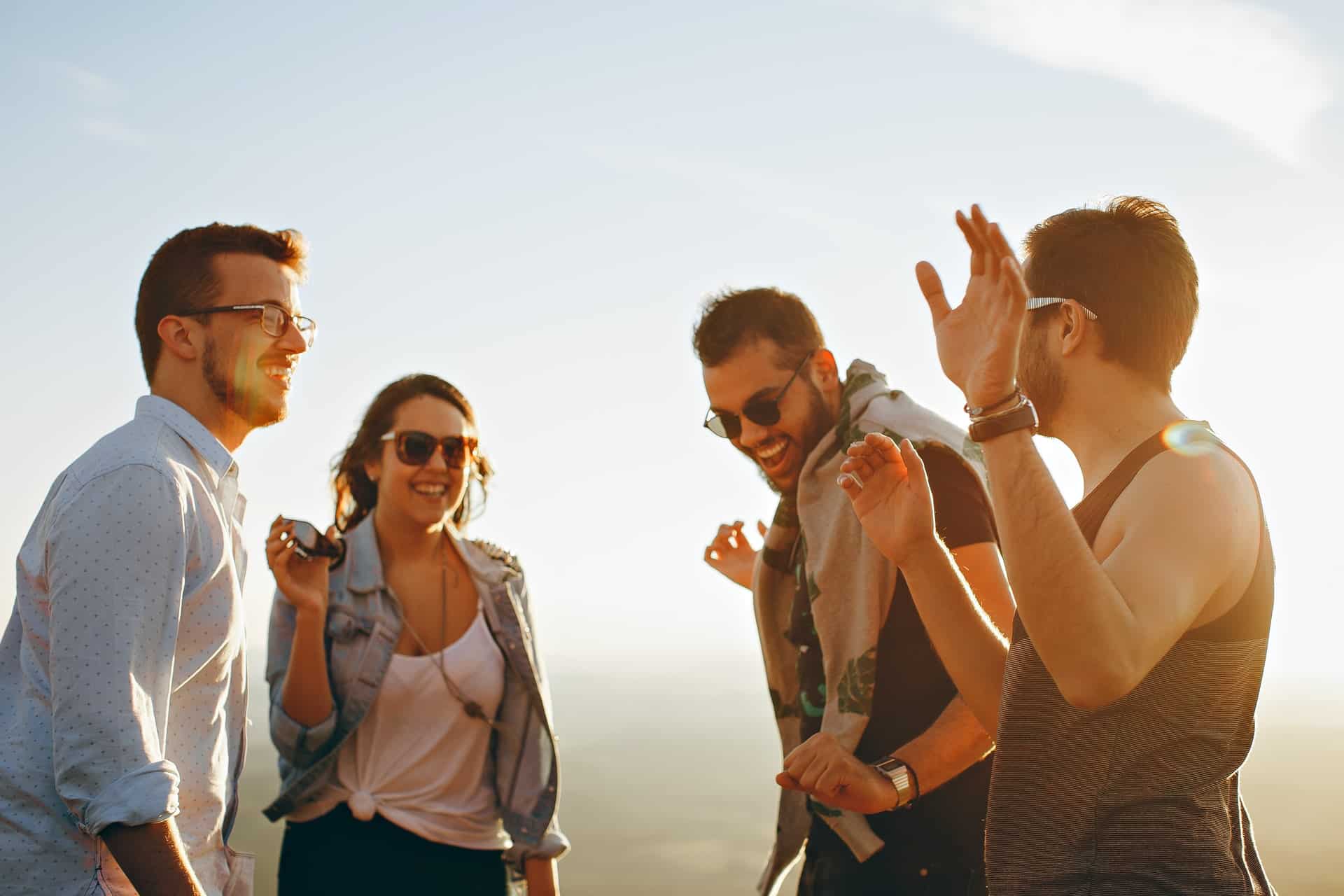 Dealing with setbacks 
If you decide against joining some friends at the pub, acknowledge the feelings (e.g., grief or "fear of missing out") and practice some coping self-talk (e.g., "you are doing your best in messy times"). There will be future opportunities. Try not to turn short-term disappointment into something more extreme.  
Learning from others who have returned from Antarctica and space
Read more about re-integration into an environment of risk. The linked article covers how people will have different risk profiles and preferred speeds adapting to "COVID normal"; about avoiding over-stimulation as you find your own balance; about building new routines gradually; and a reminder to not forget any good routines and resilience you might have developed in lockdown. 
Pay thanks
Congratulate yourself on anything you have achieved during this pandemic (e.g., staying healthy, keeping up with CF treatments, eating good food, keeping up morale, holding onto a sense of purpose and remaining connected to mates). It has been a time when most people have reflected on their personal and mental health in a much more deliberate way than before. Perhaps valuing sources of joy or friendship more than ever. Gratitude is a grounding emotion that can bring some balance to the focus on what is going wrong. Ask yourself, "What are the three things I am grateful for right now?"  
Support from the CF psychosocial team
Your CF Centre has dedicated psychosocial professionals that can include a social worker, psychologist, psychiatrist, the CF nurse coordinators, and your CF doctors. The team work closely together to care for your physical, emotional and mental health and wellbeing. If you want some support around your mental health or coping with decisions about your health during this stressful time, please ask for help. Most services are offered remotely at the moment (phone or tele-video chat). 
Emotional coping
Resources for coping during this time can be found on the Australian Psychological Society COVID-19 website.
This article was first published in the CFCC Community Focus Magazine in December 2021 and was republished on CFStrong in April 2022. If you would like to share your story, please contact us at [email protected]. We'd love to hear from you and so would our listeners.